19th December 2017
Exclusive Interview with Martin Warner Hailed as the British Elon Musk
We've heard you're the British Elon Musk – you run businesses in two very different, but equally innovative, sectors. Can you expand on your ambition as a serial entrepreneur?
For a start I'm hugely flattered by that comparison. Elon was one of the first entrepreneurs who disproved the myth that you can only be successful in one area of business… and that's where I see some similarities between us. With Space Exploration Technologies (SpaceX), Elon is conquering space, and with Autonomous Flight I'm aiming to conquer the skies… but I'll come back to that!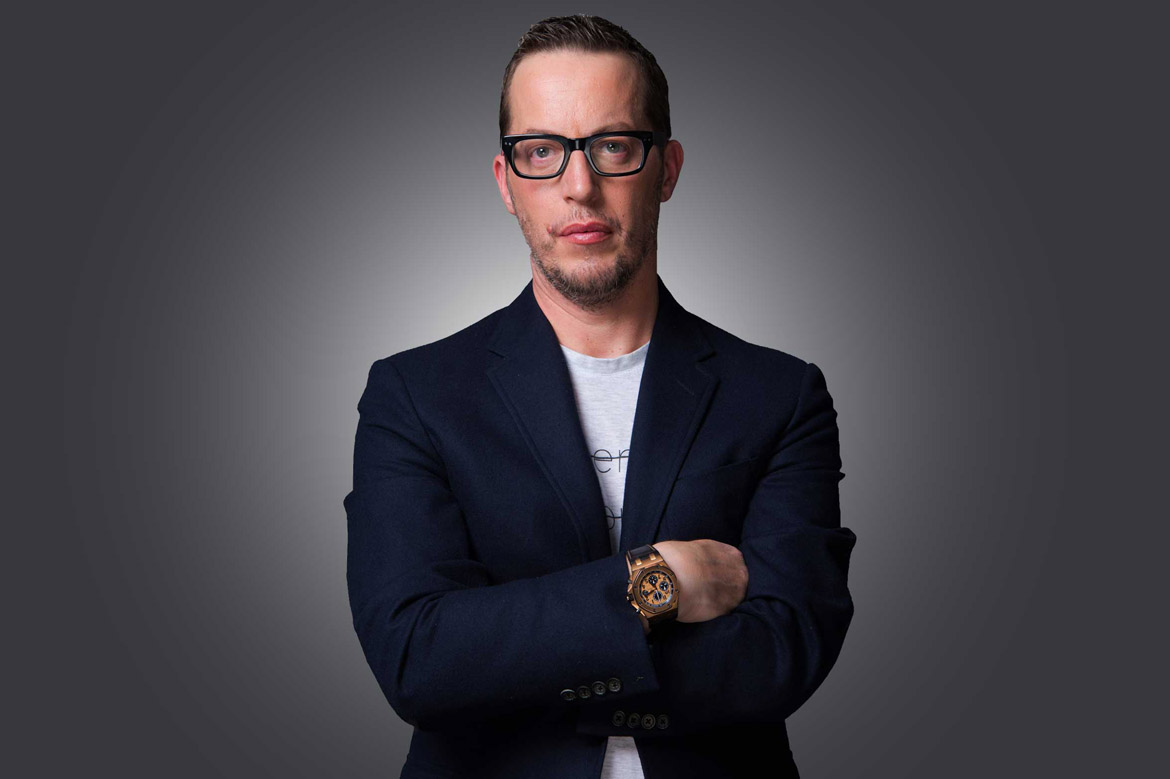 Since growing tired of the world of banking and management consultancy – where I left behind a number of innovative ideas adopted by IT enterprise companies including CA, IBM and HP – I have dedicated my life to entrepreneurialism, specifically in film and the technologies that revolutionise our daily lives. One of my first businesses was botObjects, a 3D printing software and hardware manufacturer, which saw us revolutionise the industry by inventing full colour 3D desktop printing with the ProDesk3D. We sold the business to the industry leader at the time, 3D Systems, in 2015 for £50m – a very proud moment for me personally.
How is Flix Premiere "the Netflix for indie films" and how are you giving a voice to smaller, independent film makers?
Many people refer to Flix Premiere as "the Netflix for indie films", because of the way we have disrupted the independent film scene. I believe there would not be a film business if there wasn't an independent scene, and quite simply, we champion movies which premiere at festivals (such as Cannes and Tribeca) but are not picked up for commercial distribution. It was my passion for film that made me realise a dedicated platform for such talent was lacking, and I founded Flix in 2015, shortly after selling botObjects. My mission was, and remains, to repair a broken model by bringing independent film to the masses and feed the public a huge variety of captivating, thought-provoking movies that they are missing out on by limiting themselves to mainstream cinema.
What many people don't realise is that only 10% of movies come from the studios (which make all the revenue), while the remaining 90% premiere at festivals. As such, there are more than 1,000 films outside the studio system at any given time with a budget of less than $1million, which do not find an audience. I have built Flix to be the single destination for these movies – turning a very niche market into a huge one – and while I put us in the same bracket, my aim is for the platform to have movies with more awards and appeal than Netflix, which is a multibillion-dollar business opportunity. We are proud to premiere an impressive variety of exclusive films, one of which is Butterfly Kisses, which won the Crystal Bear for Best Film and was nominated for Best First Feature at the Berlinale International Film Festival. Directed by Rafael Kapelinski, written by Greer Wilson and starring Theo Stevenson, Liam Whiting, Byron Lyons and Rosie Day, it will premiere in the UK exclusively on Flix Premiere on Saturday 3rd February 2018.
Autonomous Flight is a brilliant concept, but tell us more about how drones will change transport for the better?
I'm delighted to be able to say that Autonomous Flight is now much more than just a concept – it is truly coming to life after a lot of hard work. Through it, we are creating a fleet of completely autonomous passenger drones (known as APDs), with the ultimate goal of solving transportation challenges, such as congestion and pollution, that have become so prominent across global cities. I consider the APD space as the new gold rush in transportation and aviation. We're currently developing drone hardware and autonomous software-based technologies to create a range of drone-based, battery-powered air vehicles for both commercial and private use. I'm extremely excited by what 2018 has in store – in the Spring, our first autonomously-flown vehicle, the Y6S, will take to the skies and signal the start of a revolution in passenger transport.
Autonomous passenger drones are still relatively unknown technologies, often reserved for science fiction, and many are still unaware of their existence. However, 2017 has been the year for some incredible breakthroughs across the globe, with Dubai announcing the trial of an autonomous taxi, and Passenger Drone releasing footage of its first manned tests in the US. What were once mere possibilities are now realities, and through Autonomous Flight we want to champion this method of transport and path the way for a trend that will only gather momentum next year and beyond.
You split your time between London and New York. What is your lifestyle like given all the travelling you're required to do? How do you spend your time?
When you commit your life to innovation it's hard to switch off completely because you're always thinking "what's next". I split my time between London and New York, depending on specific projects at any given time, and with that comes a lot of travel and adjustment to time zones, especially as I'm managing teams across two continents. But oddly enough I've become so used to it that I wouldn't have it any other way…I've trained myself to survive on 3-4 hours' sleep a night, which I understand sounds mad to some people but it works for me. I have family in both countries too, and I've always made sure that, no matter what comes up and irrespective of the pressure I face, I'll always make time for what's most important, which is my family. For instance, it was imperative to me that I returned to London recently to take my kids to see the new Star Wars film – nothing was going to get in the way of that. When I do get a moment to switch off, I have a collection of cigars which I enjoy at home for some peace and quiet…but I do find that my entrepreneurial mind begins to wander!
As someone born to invent and inspire change, what advice do you have for budding entrepreneurs and business pioneers?
Sharing knowledge is another passion of mine, because I believe the more entrepreneurs and pioneers we have in the UK, the better for everyone. I founded Tech Entrepreneurs Week, which is a national event for technology entrepreneurship in London, alongside setting up an online conference series called Technology of Tomorrow, in which I interviewed business and tech leaders from across the globe. These two ventures were designed to provide budding entrepreneurs with valuable knowledge and inspire them to follow their passions and create positive change.
Something I believe all aspiring entrepreneurs and visionaries should do is embrace risk. Industries are ripe for disruption, but new ideas naturally come with initial resistance and no guarantees that they'll be successful. Entrepreneurs who want to make a positive difference must believe in their own ideas and be prepared to accept the risks that come with anything that's worth fighting for.
Dina Aletras