Biography
Martin is one of Britain's leading entrepreneurs, and a thought leader on the subject of Entrepreneurship. He is also an inventor, film producer and investor. Martin is currently the CEO of Flix Premiere, the leading independent film streaming service. In addition he is the Chairman & Founder of Autonomous Flight, an electric aviation focused R&D firm pioneering EVTOL urban air mobility. Martin is the founder, author & mentor of Entrepreneur Seminar, the no. 1 online learning & mentoring program for Entrepreneurship.
Previously, Martin co-founded botObjects, an innovative 3D printing software and hardware manufacturer, which was later acquired for $50MM in January 2015 in a record breaking 17 months by the industry leader, 3D Systems Inc. Warner co-invented a ground-breaking full colour 3D desktop printer called the ProDesk3D which appeared No.1 in T3's Hot 100 products.
In recent times, the media has compared Martin as the British version of Elon Musk due to his multi-faceted inventions and focus areas.
Martin has built a dozen leading products, and published over 120 patents, as well as taught entrepreneurship to over 5,000 entrepreneurs. He was responsible for creating and hosting a leading London focused start-up & venture investment focused conference - Tech Entrepreneurs Week.
As a passionate advocate for entrepreneurship, Martin has interviewed some of the greatest leaders and innovators in the world today including Sir Richard Branson, Peter Guber, Steve Wozniak, Jimmy Wales, Carly Fiorina and others.
Martin frequently comments on his ventures in the media, and has appeared on many news programmes including Sky News, BBC News, BBC World News, Fox Business, and across many print, magazine and online media outlets across the world. He has appeared on a number of magazine cover's including Variety and Screen, and delivered a keynote interview at the Cannes Film Festival."
Previously, Martin held executive management roles at JP Morgan & BearingPoint (formerly KPMG Consulting).
Martin resides between London and New York. 
Innovations
Warner has constantly remarked and demonstrated that his disruptive ideas have formed the cornerstone of his career. As well as disrupting the film business with Flix Premiere, and investing in drone software and an Internet marketplace - he has delivered a number of innovations across technology. These include business networking, business seminar markets, the first real ERP for IT, corporate news ticker implementation, the pioneering of rapid application development principles and techniques and The Engine Concept - automating financial trades of investment banks.
Details on some of these products follow.
Creating the world's first true online cinema
Founded by Martin Warner, Flix Premiere launched in 2015 and set out to create the world's first true online cinema for movie watchers around the globe - delivering New Movie Premieres - Anytime, Anywhere. Flix Premiere has disrupted the motion picture business, by offering first run movie premieres and becoming the single online destination for new movies. Warner saw the necessity for the world's first online cinema, when realizing that 95% of the movies produced each year 'never' find their audience, or recover their investment due to the traditional distribution model; therefore, the majority of quality cinema today has become difficult to discover, expensive to fund, and even harder to market. Flix Premiere eliminates the chance for these films to go unnoticed or forgotten, enabling the abundance of quality films to revolutionize the industry as we know it today .
Inventing the revolutionary full color 3D desktop printer
Founded by Martin Warner and Mike Duma, botObjects was a 3D Printer maker which was acquired by 3D Systems in early 2015. botObjects created a desktop 3D printer for the consumer which used Fused filament fabrication to create true full-color 3D printing. botObjects' proprietary 5-color CMYKW cartridge system was capable of mixing primary printing colors to generate vibrant color combinations and gradient transitions using the fused deposition modeling technique.
Launching the world's business networking site that increases business professionals productivity at work...
Warner pioneered the world's first interactive business networking and productivity services site (launched on 18th August 2008 in the US and UK). www.talkbiznow.com is the most intuitive and effective business networking site in the global market today, promising to help connect business professionals to increase their network, but also helping professionals to be more effective in their daily business lives through the access of easy and simple to use productivity services.
Press articles featured in: Forbes , CBS News , The Guardian
Tackling the big issues in IT, while transforming the business seminar market
Warner founded a new kind of business seminar called Technology of Tomorrow 08, at the Royal Albert Hall in London (and later in 08 in the US) that focuses on technology leadership, consumer experience and the impact of tomorrow's technology platforms. Warner built an audacious vision for tackling the biggest issues in technology and got the greatest leaders to join him to explore the issues. TOT2008 is unique as it focuses on telling the story 8 months before the event in exclusive video podcast interviews with the great leaders, and has built intentionally an eco-system around the event such as case studies, trailers, blog, podcasts and much more. It has brought together the finest leaders ever of its kind in front of 5000+ attendees at one of the world's finest venues. As well as raising the ceiling on quality, TOT2008 offers the seminar at 40-50% lower than any other seminar. It has literally turned the business seminar market on its head.
Obsession with IT Management innovation and solving IT's complexity conundrum
At JP Morgan and later in consulting, Warner built upon his foundation of convergence and automation experience and applied it to the processes that drove managing the IT Enterprise. Warner had been responsible for many of the processes at JP Morgan and understood a lot of the emerging principles at the time around business and service management, asset and financial management, portfolio and investment change and others. Warner could quickly predict how 'software and services' in the market would evolve to solve IT Management problems for CIO's and corporate IT departments. At the center of Warner's thinking was his belief that IT Management = less IT Complexity - and that this simple philosophy would lead to efficiency and effectiveness both in process maturity, staff training, and in software and services. From a software path, IT Management solutions could evolve through the experiences of ERP being applied to IT (see below). Warner would soon be asked to help companies like IBM, HP, CA and others in determining their visions for IT Management, and would help Venture Capital firms determine how smart investments in Enterprise Software could be realised through the market investing in IT Management. Warner's perspective was in demand and led him to speak at many conferences around the world while at JP Morgan and BearingPoint.
Setting the vision and building the first real ERP for IT system the market had seen
Before the IT Management software vendors such as IBM, HP, CA and others had integrated their software to deliver a single management platform, Warner was brought back to JP Morgan (now JP Morgan Chase) to help build a vision for their global infrastructure's management platform. Warner soon built and managed a global technology application that would see new innovation for the first time beating the market to emerging practices such as implementing an IT Services organization, building an IT Services-based catalogue, developing a first management language for IT (before ITIL), innovating and evolving cost recovery and chargeback theory, and developing modern IT financial management practices based upon a services-based organization. Warner had imagined a world that was not too different to manufacturing that could be applied to IT - managing supply and demand, and in doing so develop just-in-time principles that could be applied to demand management processes that would reside at the heart of this new ERP system for IT. It was built for the internet and intranet, using multi-dimensional modelling and advanced querying code and smart interfaces that could link to a vast array of legacy infrastructure systems. It still remains today one of the key technological innovations of the management age that has spurred on a significant level of investment and innovation in the global enterprise software industry and forever changed the IT Management market.
Launched the first Corporate News Ticker
When the early internet pioneers were building news tickers such as Yahoo's and the BBC's among others, Warner developed the market's first news ticker for the corporation, enabling the 'ticker bar' to be edited with corporate information. It became a secure way for trade information to be sent in seconds to desks around the world using this communication tool. Now, most banks and many other companies from different industries use Warner's technology to communicate real-time on their desktops with information ranging from current news, corporate news, product information and prices. Where there is a need to communicate real-time and at pace in a secure way, the corporate news ticker was a perfect vehicle. Later on, popular SMS Messaging technology was based on similar principles and technology.
Pioneering Rapid Application Development (RAD) principles and techniques
During Warner's time in investment banking, he saw the problems with IT operating models and silo-based technology functions that didn't partner well with the business. The challenge was getting business requirements turned into technology products when the business wanted them, as opposed to requirements being queued up like application development functions would often do. Warner was fascinated with the productivity revolution taking hold in the late 90's and the proliferation of the spreadsheets and databases solutions. His curiosity led him to architect and build a number of leading edge solutions around financial management, project management and communication that spawned a rapid application development culture and structure inside JP Morgan that would see the industry look up and listen to how technology products could be developed quickly, securely and reliably using Extreme RAD principles and techniques. Under Warner's leadership, he built over 30 products across two companies that specialised in rapid application development. One particular innovation in itself was the case example for how financial management could deliver huge productivity savings in technology while addressing fast business requirements and control needs within investment banks - this was to be known as The Engine Concept - see below.
The Engine Concept - automating financial trades of investment banks
Warner was responsible for delivering a huge automation and cost reductions to middle office functions of investment banks through his pioneering thinking and delivery of the first object-oriented, multi-dimensional modelled financial management application that reconciled financial trades of investment banks. From dealers in the front office to the back office finance function - The Engine Concept could reconcile in seconds profit and loss and balance sheets for any financial product. This thinking became the inspiration for several software houses that soon realised how to help all investment banks using Warner's innovation. The Engine Concept still resides as part of the solutions in many investment banks today.
Past interviews
Watch Warner talk about business, media and technology issues, through his 'Technology of Tomorrow series' with global business and technology leaders including Sir Richard Branson, Carly Fiorina, Peter Guber and many more.
Sir Richard Branson
Warner talks with Sir Richard Branson (Chairman of Virgin Group) about customer centricity, leadership, global warming, space tourism and more.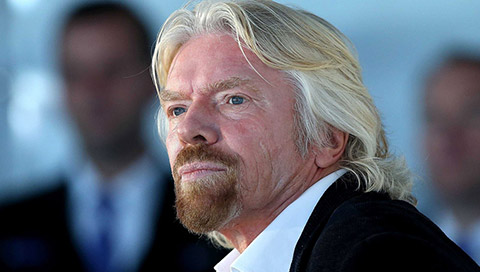 Carly Fiorina
Warner discusses leadership lessons and running HP with Carly Fiorina (Former 2016 Republican Presidential Candidate and ex CEO of HP).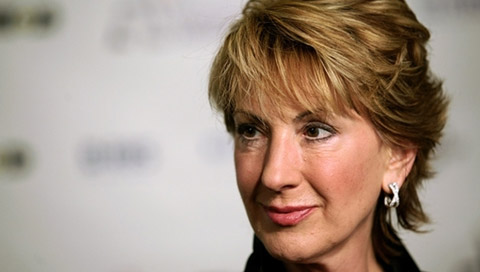 Harpal Kumar
Warner discusses the development of Cancer cures with Cancer Research UK CEO Harpal Kumar.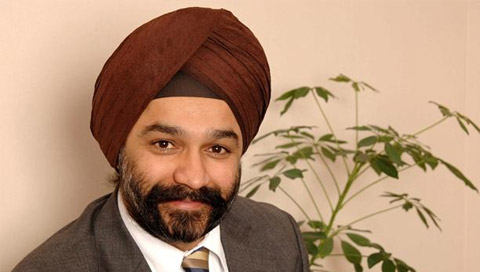 Jimmy Wales
Warner delves into Wikipedia's journey with Jimmy Wales (Founder of Wikipedia).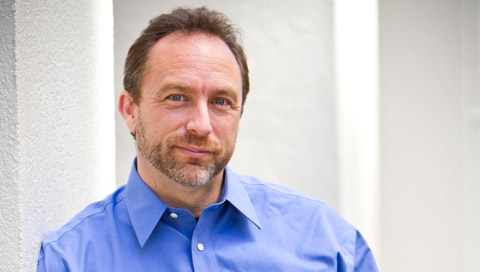 Peter Guber
Peter Guber (Film Producer and Chairman of Mandalay Group) discusses staying power and leadership with Warner.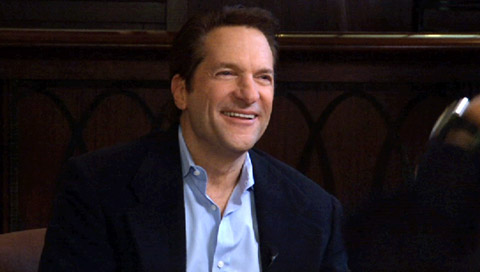 Martin Warner
Behind the scenes with Martin Warner.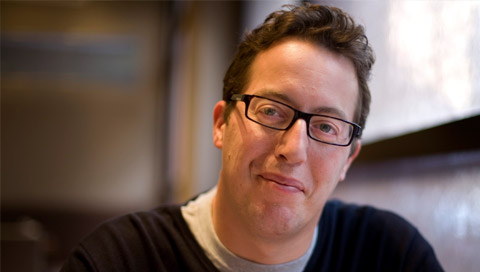 In the press
Exclusive Interview with Martin Warner Hailed as the British Elon Musk
H Fusion Media Group - View Article
Flix Premiere
Flix Premiere: The 'NetFlix' for Forgotten Film
Fox Business - View Article
Flix Premiere Ready for Its Close-Up
Variety - View Article
The service that wants to turn the movie business 'upside down'
Metro US - View Article
This Streaming Site Wants To Be The Netflix Of Indie Festival Films
Huffington Post - View Article
Unlike other VOD services, CEO Martin Warner says Flix Premiere focuses on distributing and supporting hidden indie gems.
Twitter - View Article
Autonomous Flight
An Entrepreneur's Guide To Major Projects - Think Big But Create Value Step By Step
Forbes - View Article
UK firm building autonomous drone which will get you from Heathrow to central London in 12 minutes
Sky News - View Article
Entrepreneur develops drone to ferry passengers across London
The Times - View Article
Entrepreneur develops flying taxi to ferry passengers across London
The Sunday Times Driving - View Article
Entrepreneurs: The 3D printing tycoon's grand plan for air taxis in London
Evening Standard - View Article
Autonomous Flight Ready To Build Flying Prototype Y6S
AIN Online - View Article
A Passenger Drone Sets Its Sights on the UK Skyline
Fleet News Daily - View Article
What do drones mean for cityscapes?
Information Age - View Article
3D Printing
BotObjects CEO and CTO on future of 3D printing
Fox Business - View Article
Make a robot with 3-D printers
Fox Business - View Article
3D Systems Acquires London-Based 3D Printer Startup BotObjects
Tech Crunch - View Article
An Exclusive Look At The BotObjects ProDesk3D Color 3D Printer
Tech Crunch - View Article
Inhabitat's Week in Green: 310MPH Maglev train, full-color 3D printer and a car that boasts an astounding 1,300MPG
Engadget - View Article